Family business and management
The "La Baretta" winery manages the entire production process of its wine, from the grape harvesting stages, to fermentation, up to aging and bottling, carrying out all activities independently.
Cultivation
La Baretta directly takes care of the cultivation of its own grapes, which grow luxuriantly in the Monferrato hills.
Fermentation
After being harvested manually, the grapes are subjected to a controlled fermentation, which enhances the organoleptic characteristics of the product.
Aging and bottling
The wine is aged in French oak barrels for at least three years, and then bottled with care and passion.
Barbera d'Asti Superiore d.o.c.
An acclaimed wine that has received numerous awards. Produced with selected Barbera grapes, fermentation takes place at a controlled temperature, aged in French oak barriques for 36 months.
It has a deep ruby ​​red color and an intense aroma of small red fruits, mint, licorice and vanilla. In the mouth it is balanced and pleasant, and goes well with red meats, game and aged cheeses. "entusiasmo" can be kept for at least 10 years.
The importance of internally managing each stage of winemaking
The care of the wine from start to finish
Vineyard care
Harvest

Grape Processing

Bottling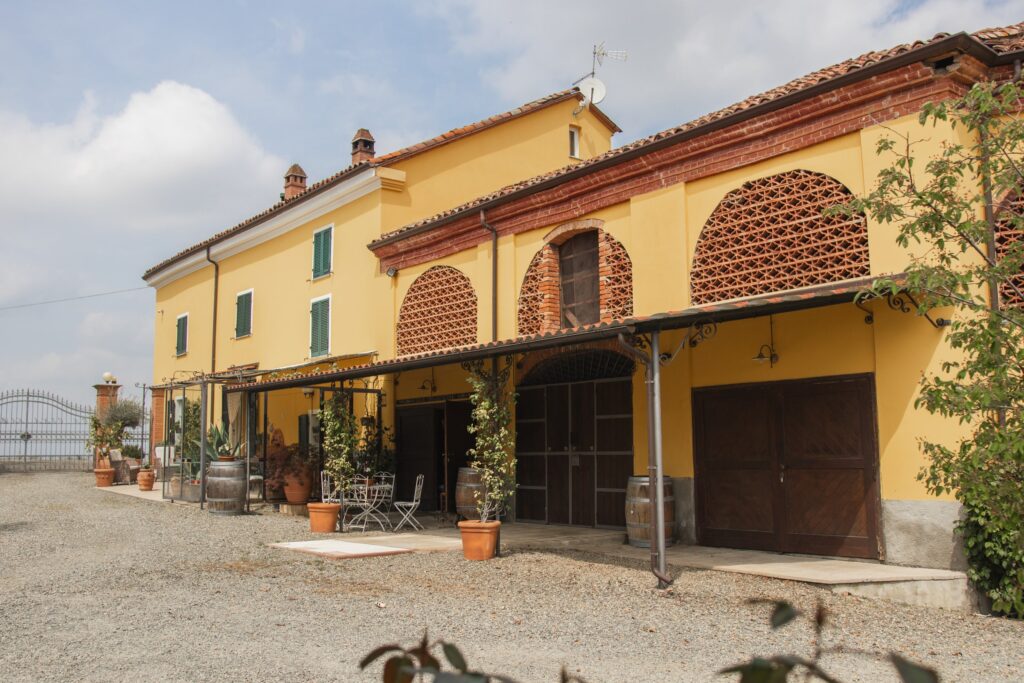 The winery takes its name from the beautiful manor house, in typical Piedmontese style, 300 years old, lovingly renovated by us and transformed into a "producer house" of fine wines of the highest quality.
Taste our wines and discover the flavors of our land
We invite you to participate in our tastings of fine wines. You will be able to taste our best selections and discover the flavours of our land, with the guidance of our expert sommeliers who will show you each product, its history, winemaking techniques and organoleptic characteristics. The tasting of our fine wines is a unique experience that will allow you to get to know our wine world and appreciate the quality of our products. Contact us to book your tasting and discover the secrets of our fine wines.
Our main goal is the satisfaction of our customers, and we are happy to receive positive feedback and recognition for our work.
We are proud to have satisfied customers in Italy and abroad and we hope to be able to meet your expectations too.
If you are already our customer, we invite you to a review on social media, if you are new and want to try our products, contact us.